Halo Wars 2 demo available on Xbox One for free. While the full game is part of the Xbox Play Anywhere program which allows for it to be played on Windows 10 devices as well, this demo is restricted to the console.
The official game description:
Real-time strategy makes an explosive return to the Halo universe in Halo Wars 2. Lead Spartans, Warthogs and other classic Halo fighting forces into war across a wide variety of single player and multiplayer modes.The Halo Wars 2 demo features the opening mission from the thrilling campaign and an exciting new game mode, Blitz Firefight. In the campaign, players will strategically command overwhelming firepower in large-scale battles against a terrifying threat facing the UNSC and all of humanity. Blitz Firefight is a fast-paced mode where players use decks of cards to summon vehicles and troops to fight against waves of AI-controlled enemies. Try before you buy with the Halo Wars 2 demo.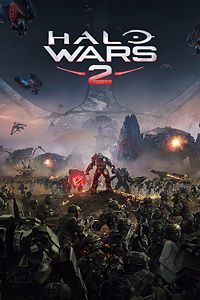 Developer: Microsoft Studios
Price: Free+